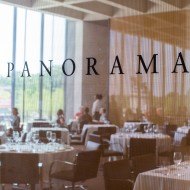 Panorama at the Saint Louis Art Museum
The 2,500-square-foot Panorama restaurant is named after its sweeping views of Forest Park through floor-to-ceiling windows overlooking Art Hill. Panorama is open during Museum hours, including Friday evenings.
Location Details
HOURS
Tuesday-Thursday: 11:00 a.m.-2:00 p.m.
Friday: 11:00 am..-2:00 pm..
Saturday: 10:00 am..-3:00 p.m.
BRUNCH SEATING HOURS
Saturday: 10:00 am-3:00 pm
Sunday: 10:00 am-3:00 pm
Phone