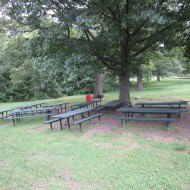 Picnic Ground 4
This site, which can hold 100 people, contains 10 picnic tables and 1 grill pit. Learn more through the City's website listed within this entry, or call the phone number to reserve by permit. 
Location Details
Phone / Reservations
To reserve this site or pose questions, please call the City's Parks Department at (314) 289-5300.