Road Closures & Navigation Tips During the Great Forest Park Balloon Race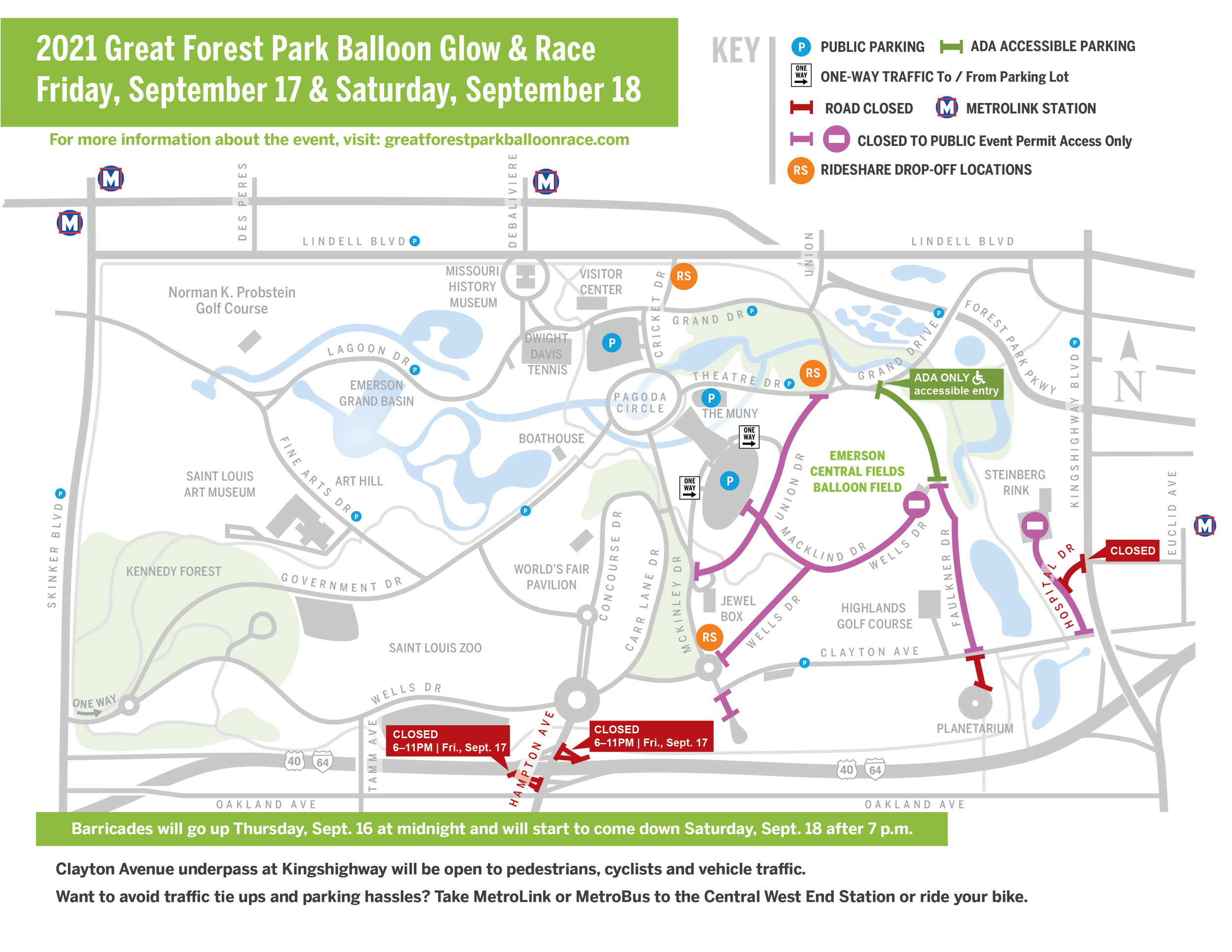 September 15, 2021— The Great Forest Park Balloon Race and Balloon Glow takes place on Friday, September 17 and Saturday, September 18. There will be several road closures throughout the Park. For tips and tricks on how to navigate your way through the Park if you plan on attending, please click here.
---
COVID-19 Update
July 24, 2021— We are aware of the latest St. Louis City and County guidelines and are closely following the advice provided by our local health officials related to the COVID-19 pandemic. Per the City of St. Louis face covering mandate for indoor spaces, we will be requiring all Park visitors who enter the Forest Park Visitor Center to wear a face covering beginning July 26.

For the full City of St. Louis guidance, click here.
---
The Anne O'C. Albrecht Nature Playscape Is Open to the Public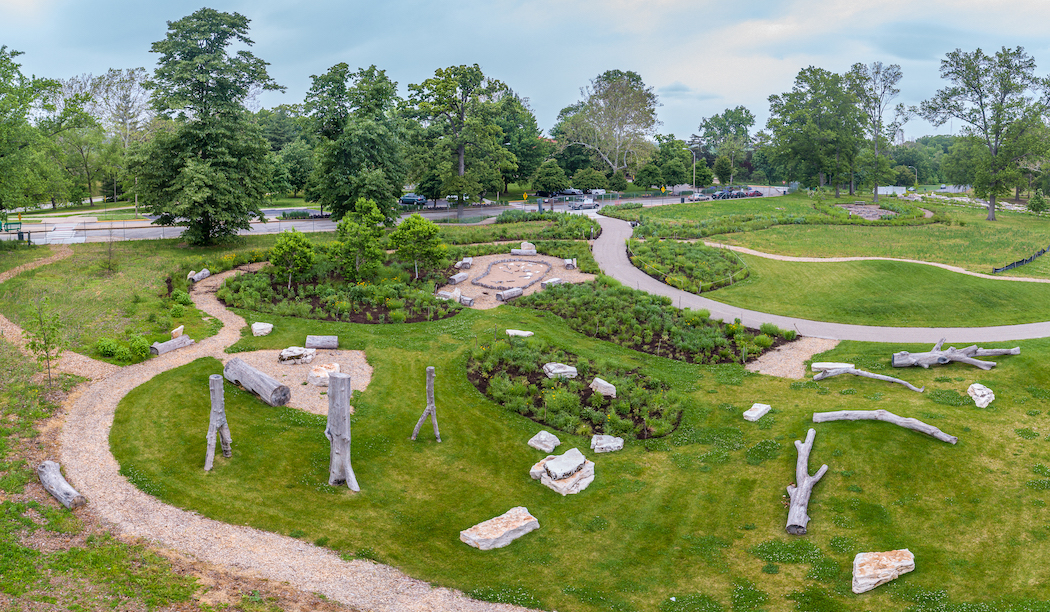 June 2, 2021 — Forest Park Forever and the City of St. Louis Department of Parks, Recreation and Forestry are pleased to announce that the new Anne O'C. Albrecht Nature Playscape in Forest Park is now open to the public!
This highly anticipated opening follows nearly two years of construction to transform what had been 17 acres of turf grass into a one-of-a-kind experiential play space with natural landscapes that include native and diverse species. The project was funded by donors to the nonprofit conservancy Forest Park Forever and completed in partnership with the City of St. Louis. Read more here.
---
New World's Fair Pavilion Comfort Station & Gathering Plaza


September 30, 2020 – The City of St. Louis Parks Division and Forest Park Forever are pleased to announce the opening of a significantly renovated comfort station and new gathering plaza in Forest Park near the World's Fair Pavilion and the future Nature Playscape. What had been just a partial-year restroom has been transformed into a renovated and modernized building with year-round restrooms and a spacious new gathering plaza where visitors can meet, unwind and even charge their phones. Learn more about the highlights here.